About Bula: Sailing Across the Pacific

At age 29, Bryan Carson realized that working for the corporate world was not his calling. Day after day, he sat in his cubicle plotting his escape. He wanted to put himself in the hands of fate, so he decided to
buy a boat and sail across the Pacific.
Two thousands miles from land, his crewman "Figman" begins having nightmares that they are lost at sea. The boat is slowly sinking, but he can't bear to tell him. They arrive in Tahiti alive. Bryan sails north to Hawaii alone in the savage seas and runs into a storm that nearly sweeps him over the side. The trip continues deeper into the South Pacific until he runs aground. The boat partially damaged, he sails onward through the cradle of Polynesia where he meets "Muzzy" who shows him the dark passage to the Kingdom of Tonga.
In this narrative nonfiction, Bryan discovers himself through facing dangers on the high seas while sailing to Australia.


About the Author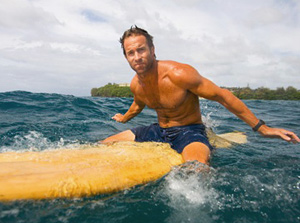 Bryan Carson grew up in Texas and moved to San Diego where he attended university and wrote for the magazine Revolt in Style. He has traveled to over eighty countries writing about his adventures in some of the most remote and dangerous places in the world. He has been captaining sailboats all over the Pacific and Caribbean for the past ten years. He presently resides in Rincon, Puerto Rico where he captains a charter sailboat.
Check out his Bula Blog.